Previous
/
Next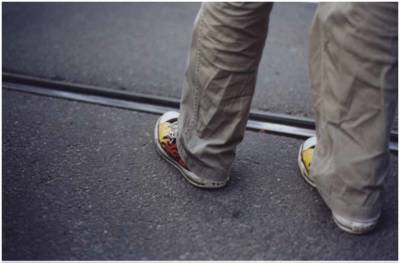 This whole idea about posting has made me a little bit more focused lately...I think a lot about how I am going to be able to get a few decent shots, and what I can be happy with. I think
good
enough
really isn`t good enough, and that's why I have to push my limits.
On the other hand: What`s perfect ? And isn`t perfect boring?
After reading some of the critiques on other sites, I really wonder how people can look at a picture and say "too shallow depth of field", or "have you tried to convert it to B/W and crop most of it ?"
I realize this is ment as constructive critique, and that this might be useful at times, but it is also damaging peoples creative flow. I`m showing off my work, I really want comments, but I would prefer to know what people
think
, instead of what they know.
My goal is to be different, it`s a long way to go - but I`ll make it!
And on the seventh day - he took a break.
Nikon F90x
Kodak 160 vc