Previous
/
Next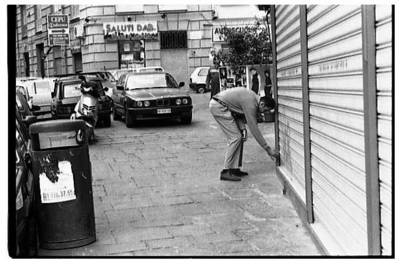 Got a Polaroid Studio Express camera today. It`s ment for making four pictures that people can cut and use in passports and drivers licences...It has a focus range of less than two meters, and I`m twisting my brains, trying to figure out a cool way to use it.
The polaroid back is removable, and fits my Mamyia 600se, and maybe I could try to adapt it to something else too. Like a Holga, or maybe just a box with a hole in it.
I don`t know...any ideas out there???
Todays post is from Naples, Italy. My favourite city.
Nikon F- 401x
Agfa apx 100